User Experience
At present, thanks to the wide range of possibilities that the information systems offer (objects, devices, products or services) associated with some kind of human interaction, there is a concept that plays a more important role in the tech world: User Experience (UX).
In Ibys, we work close to you to obtain the best of the experiences in the use of your products or services. We design elements that help you to settle your problems, to facilitate decisions of design to you and make concrete recommendations to improve your site or service. The user needs to know what to do at all time and to be capable of finding what was searching, which implies that a service has to be organized well, in addition to being rapid, fluid, without effort and disfrutable. Our principal objective is to provide the best possible experience in the use of webs, interfaces or any another service.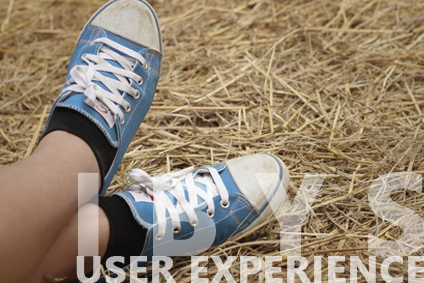 We focus on the following fields related to the User's Experience:
Investigation. There exists a great spectrum of technologies and methodologies to using, from the traditional interview in laboratory to tests in remotely, field studies, analytics, eyetracking….

Architecture of Information.

In Ibys we bear in mind always the need of a categorization of the information on the basis of a coherent structure with the mental models of the users and rapidly understandable for these.

Design of interaction.

We identify, evaluate and design the interactions that could arise between the persons and the products and / or services.
Visual Design. Our principal task is to listen to your needs and make them real with creative solutions

Design of Services.

We help you in the search of creation of exquisite experiences centred on the users.

Technology:

Ibys provides to you the most advanced technological capacities that could sustain your plans of business and give free rein to your capacities of creativity and ideas of business.
All of this with a clear final objective: to improve the response and the final assessment of the end-user.