SMS Test Service QoS
SMS first appeared in GSM in about 1991. SMS later appeared in CDMA and TDMA networks. Mobile Origination (MO) – a key feature of SMS, allowing the user to originate SMS messages from the handset – has only become available to non-GSM users in 2000. SMS has become a key service for mobile operators, generating tremendous usage, particularly among the youth market segment. With the advent of technologies such as WAP and the introduction of GPRS and 3G, some question the future of SMS. It is clear, however, that SMS will have a long life as a low-bandwidth messaging service, available on all types of phones.In the interim, the exponential growth in the use of this service makes necessary a continuous monitoring for quality assurance and end user satisfaction.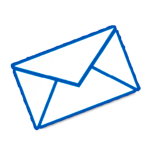 Services

Mobile-mobileSMS groups.

Availability notifications.

SMS Chats.

Operator services registration.

Online shoppingLocation serviceBank services.


Content

Information channels.

SMS PortalsRemote phone configuration (PUSH-OTA).

SMS content.


Network

Roaming operator notifications.

Roaming mobile-mobile.
Service Non-Accessibility (%)

Service Access Time MO (sec)

End-to-end Failure Ratio (%)

End-to-end Delivery Time (sec)

Delivery Failure Ratio MT (%)

Network Response Failure Ratio (%)

Network Response Time (sec)

Error content failure Ratio (%)
Test starting time stamp.

Test ending time stamp.

Number of SMS sent.

Number of SMS received.

SMS error contentTime to receive SMS.

First SMS received.

Second SMS received.

Other SMS receivedIncidences during the tests.
Benchmark other networks.

Get real-time alerts for pre-defined conditions.

Monitor service accessibility and quality.

Automated testing.Increase reliability.

Increase Customer satisfaction.
Send and receive SMS with content checking.

Delivery/transmission time measurement.

Failure notification.

Inter & intra network.

SMS Service availability.

Resource allocation for different users.

Sent – received SMS storage.