Video Call Test Service QoS
Businesses that don't build a careful plan for Services automated testing may end up wasting expensive resources: time, effort and money. As far as Telecom Operators are concern these directly affect their Services performance and "revenue per user" figures, driving them to the situation of doing more with less and involving themselves in a situation where they want to test services adequately, but at the same time, as quickly and systematically as possible. To accomplish this goal, operators already understand that these tasks have to be done via an automatic testing solution. The Xplorer System meets these requirements.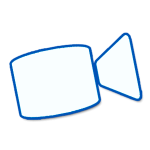 Services

Video Call Mobile-Mobile.

Video Call Mobile-PC.


Network

Network Availability.
Service Non-Accessibility (%)

Service Access Time (sec)

Audio/Video Setup Failure Ratio (%)

Audio/Video Setup Time (sec)

Cut-off Call Ratio (%)

Bearer Cut-off Ratio (%)

Audio Quality on Sample basis (MOS-LQO)

Video Quality on call basis (MOS-LQO)

End-to-end Mean One-Way Transmission Time (sec)

Reproduction Start Delay (sec)
Test starting time stamp.

Test ending time stamp.

Cut-off notification.

Call signalling time.

Total session time.

Number of audio/video frames received.

Number of audio/video frames average size.

Audio/video frames missing.

Audio/video CRC error.

Test verdictIncidences during the test.
Enables true e2e streaming quality assessment in mobile applications.

Helps controlling and checking Media Platforms.

Increase customer satisfaction and use (indirectly).

Helps monitor new media services before commercial launching.

Real-time problem detection.

3G State-of-the-Art services testing possibility.
RTP/RTSP/H324 protocols supported.

SIP/H323 Suit supported.

MOS-LQO evaluation.

Service availability.

Service access time.

Reproduction.

Terminal vs. Terminal tests.

Terminal vs. IPClient tests (through multimedia gateway)

IPClient vs. IPClient tests (through multimedia gateway)