Wap Test Service QoS
For wireless network operators, WAP promises to decrease churn, cut costs, and increase the subscriber base both by improving existing services, such as interfaces to voice-mail and prepaid systems, and facilitating an unlimited range of new value-added services and applications, such as account management and billing inquiries. New applications can be introduced quickly and easily without the need for additional infrastructure or modifications to the phone. This will allow operators to differentiate themselves from their competitors with new, customized information services. WAP is an interoperable framework, enabling the provision of end-to-end turnkey solutions that will create a lasting competitive advantage, builds consumer loyalty, and increase revenues.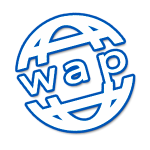 Services

NavigationLocation services.

Bank services.

WAP-Push notifications.

WAP-Video


Content

Download WAP Contents.

Content versus UAP.


Network

Roaming WAP browsing.
Portal Non-Accessibility (%)

Portal Access Time (sec)

Site Non-Accessibility (%)

Site Access Time (sec)

Activation Failure Ratio (%)

Activation Time (sec)

Data Request Failure Ratio (%)

Data Transfer Failure Ratio (%)

Data Transfer Time (sec)

User Data Mean Rate (Kbit/s)
Test starting timestamp.

Test ending timestamp.

Download time.

Connection lost indication.

Service page access timeSetup connection time.

Gateway access time.

Number of downloaded bytes.

Number of visited pages.

ThroughputTest verdict.

Test incidences.
Content server check.

Set KPIs to track performance evolution.

Competitive benchmarking.

Monitor WAP platforms.

Recognize usability facts.

Capacity to check Services behaviours via terminal simulation (using UAP).
WAP Pages availability.

WAP service accessibility.

Web pages download, storage and validation.

WAP protocol stack decoding.

Throughputs.

WAP portal navigation.

Download time measurement.

Terminal simulation vs WML content crosschecking.