USSD Test Service Qos
Unstructured Supplementary Service Data (USSD) is a technology unique to GSM. It is a capability built into the GSM standard for support of transmitting information over the signaling channels of the GSM network. USSD provides session-based communication, enabling a variety of applications. For this reason a due to the fact of its extensive use by GSM Mobile Operators is why this resource deserves special care and monitoring.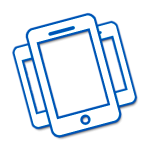 Services

Operator services registration.

Location services.

Bank services.

Online shopping.

Prepaid recharge.

Chat.

Finder app (friend finder applications)


Content

Prepaid balance enquiry.

Operator USSD information services.


Network

Prepaid Roaming.

Circuit Switch Data.

Network Interoperability (HLR- HomeMSC-Serving MSC-SS7 Network)
Service Non-Accessibility (%)

Service Access Time (sec)

USSD content error (%)

USSD response failure (%)
Test starting time stamp.

Test ending time stamp.

Network response time.

USSD transmission time.

USSD content identification.

Test verdict.

Test incidences.
Check incidences in USSD related equipment.

Check availability and behaviour of USSD resource when supporting applications transactions./li>

Check incidences in USSD related equipment.
Applications (services) response times.

Check behaviour and incidences for associated applications.

Prepaid Roaming accessibility.

Prepaid account balance checks.

Recharge checks.

Session time measurements.

Session abnormal (premature) termination monitoring.