Web Test Service QoS
A very powerful extension for networks is the availability to navigate within Internet. Nowadays you can navigate not only through Internet using wired networks; also you can navigate using GPRS and UMTS networks. For many customers this is a very important way to make business or enjoy. For this reason, it is highly recommended to check Web accessibility, functionality and content using LAN/GPRS/UMTS networks.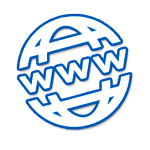 Services

Intranet Access.

Browsing.

Web mail.

Web operator services.

ParlayX platform.

Send & check email.

Send MMS & SMS via WEB.


Content

Games on-line.

Data download.

HTML page content.

Check Cookies.

HTML parsing.


Network

Interoperability between Network elements and Web associated equipments.
PDP Context Activation Failure Ratio (%)

PDP Context Activation Time (sec)

VPN Tunnel Establishment Failure Ratio (%)

VPN Tunnel Establishment Time (sec)

Content Failure Ratio (%)

Session Failure Ratio (%)

Session Time (sec)

Mean User Data Rate (Kbit/s)
Test starting timestamp.

Test ending timestamp.

Downloaded data size.

Connection lost indication.

Download time.

Throughput.

Reception starting time (e-mail)

Reception ending time (e-mail)

Total number of web pages visited.

Web pages access time.

Number of pages downloaded.

Test verdict.

Test incidences.
Check properness and reliability of WEB Servers.

Identifies Real-Time alerts.

Validates Web-content information.

Set KPIs to track performance evolution.

Validates ISPs.
Throughput measurements.

WEB service Access time.

WEB data download time.

Content Check.

Download & store Web-pages.

Web Browsing sequence registration.

Cookie handling.

WEB-Applications interaction Recording (i.e., book Cinema tickets).

Check Links accessibility (by name or URL).

PDP context monitoring.