News
---
We are pleased to announce our attendance as exhibitors to the following telecom events: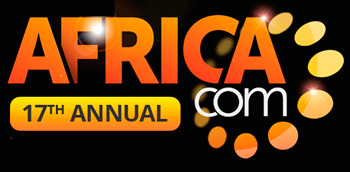 11-13 NOVEMBER 2014: CTICC CAPE TOWN, SOUTH AFRICA
Ibys Technologies S.A., pioneer in providing QoS monitoring solutions to the industry, wants to invite you to visit our stand G20.
Xplorer QoS is our HW / SW platform to monitor End-to-End quality of service, as perceived by end subscribers. Our active probes support mobile (including 4G) and fixed technologies, and covers basic services (Voice, SMS and Data) and VAS, among which is IPTV/ OTT (LiveTV and VoD).
Are you a mobile/fixed Operator or Regulator and would you like to know how Xplorer QoS can make your life easier when it comes to handling QoS monitoring today challenges? Schedule a meeting with our team today.
Telecom Services Under Control
Complete tool for Telecom Operators and Regulators that are demanding solutions which make them easy to have visibility of service performance as perceived by end-subscribers. From one side Operators are driven by customer retainability and ARPU and on the other side Regulators are looking for the best QoS compliance policies to protect the quality delivered to their citizens.
It makes more indispensable than ever a solution like Xplorer QoS, enabling the user to efficiently and automatically validate, test and monitor the performance and Revenue Assurance of their new Services (and the ones from the competence) from the End-to-End point of view. Its design allows the user to simultaneously test different services and technologies at the same probe and to objectively measure the QoS as perceived by its clients, in real time or scheduled mode. An impressive amount of information about compliance, interoperability and performance, together with a flexible configuration tool and easy GUI makes the obtainment of standard and customized KPI an intuitive operation.
Xplorer QoS represents the most complete active testing platform with the most competitive prices in the market. If you need to receive advice on how to supervise your services, do not hesitate to contact us.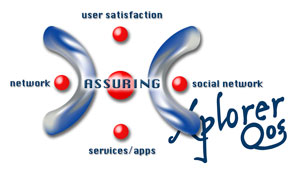 Services
Message Services (SMS, EMS, MMS)
Voice Services (2G,3G, PSTN)
IVR Services (DTMF, Voice Navigation & Recognition)
Prepaid Services.
Blackberry Services.
WAP Services.
Internet Services (HTTP, FTP, UDP, Web, email.)
Media Streaming (Audio, Video)
Video telephony (3G)
Other Services (Location, Roaming, USSD…)
VoD, VoIP, IPTV.
RCS/JOYN, Whatsapp
Technologies
Fixed:
PSTN
DSL, CableModem, FTTH
Mobile
GSM, GPRS, EV-DO, EDGE, UMTS, HSxPA, HSPA+, LTE.
Wimax, WIFI
Others Services and Technologies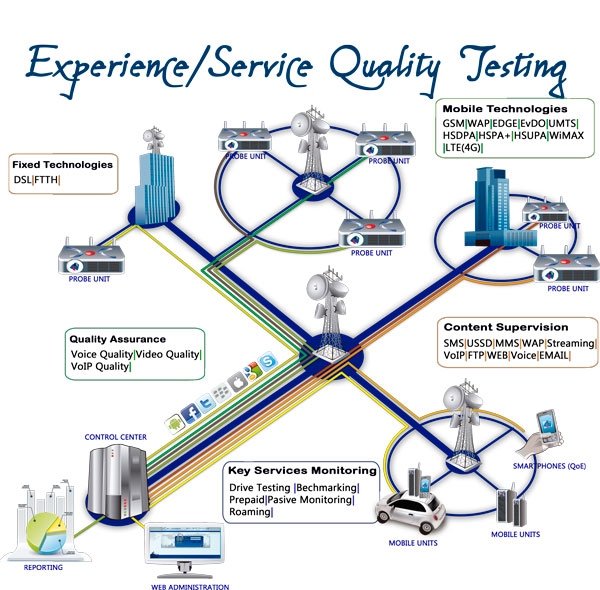 Ibys Technologies, as experts in providing Mobile/Fixed Operators and Regulators with QoS testing and service assurance solutions, has released IPTV testing capability for its active testing platform Xplorer QoS. This new testing functionality completes Xplorer QoS multimedia testing portfolio including VoIP and VoD.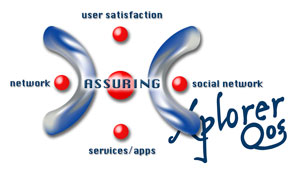 IPTV Testing Capabilities: Main Features
Xplorer QoS probes can be used in these two scenarios: directly attached to the Set-Top-Box via HDMI or directly attached to a broadband fixed/mobile interface.
Detects visual artefacts in an image like Blockiness, Blurriness, Jerkiness, Black Frames and their impact on perceived video quality.
Detects sound artefacts in the audio signal like Signal Breaks, Silenec and Audio Activity (percentage of audio samples with signal strength higher than noise).
Calculates Audio and Video MOS in real-time using a non-reference approach.
Each test generates files like audio and video activity and evolution graphs, bandwith graph (average and real time) and Frames with failure.