Ibys Technologies, as experts in providing Mobile/Fixed Operators and Regulators with QoS testing and service assurance solutions, has released IPTV testing capability for its active testing platform Xplorer QoS. This new testing functionality completes Xplorer QoS multimedia testing portfolio including VoIP and VoD.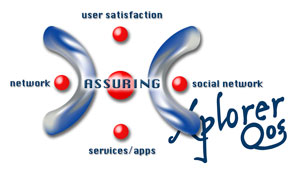 IPTV Testing Capabilities: Main Features
Xplorer QoS probes can be used in these two scenarios: directly attached to the Set-Top-Box via HDMI or directly attached to a broadband fixed/mobile interface.
Detects visual artefacts in an image like Blockiness, Blurriness, Jerkiness, Black Frames and their impact on perceived video quality.
Detects sound artefacts in the audio signal like Signal Breaks, Silenec and Audio Activity (percentage of audio samples with signal strength higher than noise).
Calculates Audio and Video MOS in real-time using a non-reference approach.
Each test generates files like audio and video activity and evolution graphs, bandwith graph (average and real time) and Frames with failure.